I've always liked that line from Shakespeare in Love, "I don't know…it's a mystery."
Henslowe: Mr. Fennyman, allow me to explain about the theatre business. The natural condition is one of insurmountable obstacles on the road to imminent disaster.
Fennyman: So what do we do?
Henslowe: Nothing. Strangely enough, it all turns out well.
Fennyman: How?
Henslowe: I don't know. It's a mystery.
Henslowe could be describing life instead of "the theater business," as he puts it.
That line, "I don't know…it's a mystery," is one of A's favorites as well. He believes things work out the way they're supposed to, and in my moments of fear and frustration, he plays Henslowe to my Fennyman.
This morning was one of those his Henslowe to my Fennyman moments.
I leave with S and AJ tomorrow on our road trip vacation. I panicked this morning over it. Until this morning, it's been months since I had a true, full on, panic attack, but this morning? Bam! Tears falling, teeth chattering, breath speeding. I felt like I had so much to do. I didn't know where to start. I'm nervous about being on the road alone with the kids. I'm worried they're going to be bored and hate the trip I've planned. It all just crept up on me. Out of nowhere.
I'm grateful A knows what to do, what to say. Never once did he say, "Calm down!" Instead, it was, "Take a deep breath. Now another one." Never once did he say, "Stop it! You're fine!" Instead, it was, "You've planned this trip out as much as you can. Would you like for me to go through and put in some other places to for you to stop along the way?" Never once did he say, "If you feel like you've got too much to do, just start somewhere." Instead, it was, "You go to the store with S for snacks to keep in the car. I will take AJ and have your car cleaned. You and S go to the bookstore and get something for you to read on the beach or at stops and something for the kids to read in the car. I will look at what you've organized and double check everything is here."
Fennyman: So what do we do?
Henslowe: Nothing. Strangely enough, it all turns out well.
Fennyman: How?
Henslowe: I don't know. It's a mystery.
By 8:00 pm tonight, suitcases were packed, snacks were sorted, don't-be-bored bag for the kids was stuffed, and all was loaded into the back of my car. We leave in 10 hours. I wish A could come with us, but I know he's looking forward to starting his new job…and having time alone to decompress with the world conquerer computer game he plays and whatever show he's binge-watching on Netflix.
One of the things I told A this morning, in the throes of running tears and chattering teeth, was that I'm afraid this is the last vacation I'll ever take the kids on because of cancer. Thank you, scumbag brain, for that gloriously horrible thought. 
 Instead of getting angry, A said, "First of all, no. You don't get to fixate on something like that. Tell your brain to STFU. Second of all, let's say, because you like to play what if, let's say it is. What an amazing amount of memories you all are going to make driving and being silly, singing songs, and watching the scenery pass by, as you all carriage or trolley ride through New Orleans, play on the beach in Destin, and hike in the Smoky Mountains. You think those aren't memories of a lifetime? Tell me that some of your best memories aren't of the road trips you went on as a kid with your grandparents, and I'll call you a liar. I know the stories. I've heard them from you. Your grandfather dying of lung cancer and your grandmother dying of melanoma didn't do anything to those memories."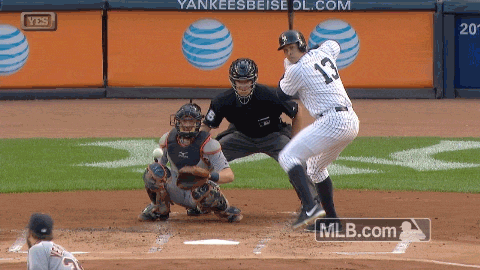 I'm still nervous, but A is right. Things work out. It's a mystery. We'll get up in 10 hours, and we'll begin the first leg of our trip. It's going to be fun, an adventure.
I hope.